Are you at the top of your game?
Would your athletes benefit from Peak Performance Sports Training for increased performance and improved recovery?
Your Brain Training provides the most effective peak performance coaching anywhere in the world today. Start training now at your convenience…home or office.
In the high intensity arena of sport physical training is a science using technology that enables objective measurable results. However, even though it is widely recognized that the mental side more than ever separates winners from losers, mental training is still based on subjective unmeasurable processes like motivational speakers and behavioural coaching.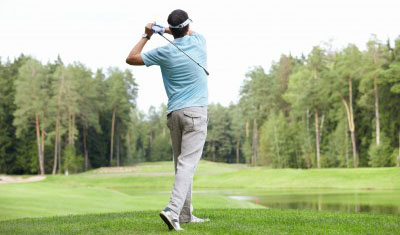 Improve and consistently maintain top form
Increase confidence
Courage and mental toughness
Improve focus
Concentration and mental clarity
Increase motivation and commitment
Reduce fatigue and stress
Improve reflexes and reaction time
Decrease recovery time
The brain is the muscle of the mind and just like going to the gym to train your body we offer the most sophisticated brain gym technology for training your brain to powerfully strengthen your mental game. Neurotraining can produce noticeable results within a few sessions.
Used by NASA, the US Military and the 2006 Italian World Cup soccer champions. Research
The basis of peak performance is highly effective recovery. High achievers who work very hard, need to recover hard. Without serious recovery sustained peak performance is impossible and over time as residue stress/fatigue build performance decreases creating more stress … thus a vicious cycle.
Neurofeedback is a scientific field with a 40-year history that is redefining management training, coaching and the entire psychology profession. Neuro feedback training is employed to enhance the performance of top-level athletes and managers. There is no doubt that the future of peak performance training will be firmly based on Neurotraining.
Read just some of our peak performance sports testimonials to see how Peak Performance Training can benefit you and your team.
Contact us to discuss how you can begin with this powerful home/office based training for yourself or your athletes.
---
Peak Performance Sports Services – Training Packages
Gold
assessment
customised neurofeedback program
brainwave CDs
Brain Trainer light stimulation unit
Silver
assessment
Brain Trainer light stimulation unit
brainwave CDs
Bronze
Assessment
Brain function assessment
Stress evaluation
---
Cutting Edge Brainwave Entrainment and Inner Mental Training Tools for Sports Performance
CDs and MP3s
Alpha
Deep Relaxation
Breathing
Wind down
Recovery
Pain management & healing
Rehearsal
Performance enhancement
Brain Trainer light stimulation unit
Relaxation
Sleep improvement
Calming moods
Sharpen concentration
Recovery
Find out more …
Cutting edge brainwave entrainment and peak performing for sports products.
Phone within Australia 02-42836344
02-42836344
Outside Australia 61-2-42836344